Your Facilities Partner for Over 70 Years
Dynamic Air Conditioning Company Inc. is a full-service HVAC company. At Dynamic, we do more than provide solutions for commercial/industrial building environments. We partner with our clients to create economical building comfort solutions, using the industry's best technologies that are good for both the client and the environment. From our inception, we have always provided a total solution for our clients' comfort and control of their indoor environment.
Dynamic has the expertise to offer the technologies that are often used in increasingly complex projects, with the valuable experience applying these technologies within the budget and schedule constraints that every project has.
We have over 70 years of broad-based experience, with the national and international relationships often needed for complex HVAC equipment and building controls.
Together, these services provide a seamless, cost-effective, and highly coordinated response to your most challenging projects.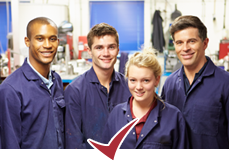 Our History
For over 70 years, Dynamic has been Flushing's leading specialist in cutting-edge design and operating solutions for HVAC and Building Automation and Control Systems.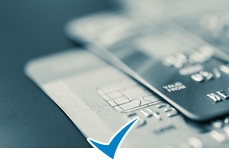 Financing
Dynamic has access to a variety of financing options that give building owners the flexibility and freedom to do a range of projects, often paid for by energy savings.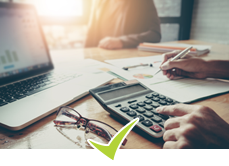 Tax Credits & Rebates
When tax incentives and credit opportunities arise, Dynamic is the first one to know and incorporate them into your plans and projects.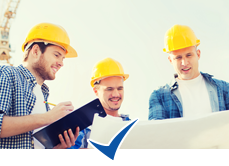 Safety
Our most valuable asset is our workforce. Safety is our highest priority, so we work hard to incorporate it into the fabric of our corporate culture.
"Dynamic's accessibility and service response is unbelievable and they provide nothing but the best, every time."
"Their mechanics in the field are always seasoned, knowledgeable pros who have learned the business from the ground up by being with Dynamic from the beginning; Dynamic does not tolerate mediocrity on their team. This results in superior quality and craftsmanship—Dynamic simply does not make band-aid repairs."
"When it comes to accessibility, they are fantastic. We had a leak in the OMNI building during after hours recently, and Dynamic was there within minutes to fix it. While we have a service contract with Dynamic, major repairs require extra cost, and it is with confidence that I say whether it's replacing components or doing an overhaul, Dynamic is always fair and very competitive."
"Dynamic had to change two very large condensers at JFK—a sizable, complicated job. Scheduled over a holiday weekend, 25 specialists worked in 14 hour shifts. Due to their expertise and level of conscientious application, we were able to get everything demoed, removed and reinstalled under a tight deadline; by the time the tenants came back the building was cool and nobody had the slightest idea of what took place. This was a true testament to Dynamic's competence, diligence and coordination. To top it off, it came in under budget! From every perspective, it was a successful project."
"I couldn't ask for a better boss—employees are appreciated at Dynamic and they believe in what they are working for. It's worth the effort to be part of the success that Dynamic sees on a daily basis."
"Working for Dynamic has been an evolutionary process of constant growth. From new technologies and new divisions, to changing technologies and scopes of job positions—Dynamic is always expanding, but the integrity has stayed the same. We are always keeping up with cutting edge movements and new requirements from customers."
"Over the course of 12 years, it has definitely always been a positive experience working with Dynamic. Their services are outstanding and we have a high level of confidence in them."
"Dynamic has been a vendor for RXR for about 30 years. Their approach to building and design are always extremely precise, professional and detailed, and their recommendations are consistently accurate."
"Rechler has been working with Dynamic for 30 years, and we believe that they are the best vendor that anyone could have. Not only do they do all of our services, we also recommend them on our welcome packages for our 119 multi-tenant buildings."
"To pinpoint one job that Dynamic has done for us is nearly impossible; over the course of 15 years, they have shined on each and every one of them. Their ability to value-design utilizing their value engineering skills as well as their installation of systems is superb. These qualities are only part of what makes them, in my opinion, the best in the industry."
Inquire About Your Project
Whether you're interested in a new installation, service/maintenance, or building automation, we welcome your questions and comments. Our goal is to provide you with the most useful information as quickly as possible. Please fill out the form below and a member of the Dynamic team will contact you shortly.